The Charente region of France is best known for its countryside landscapes and quaint villages. It's a popular Expat destination for Brits looking for a taste of French living. You may recognise this stunning region as it's featured on UK TV's A Place In The Sun on more than one occasion. 
But why is it that this region is such a hot spot with UK tourists? Is it the charming campsites like Camping de Ribieres in Confolens? is it the sunny microclimate? or is it an amalgamation of all of this and more? Keep reading to find out what to do and where to stay in the Charente region of France.
Things To Do In The Charente, France
The countryside may seem like a quiet place to be, but you'll be surprised to find out just how much there is to do, for the whole family, in the Charente and the surrounding areas.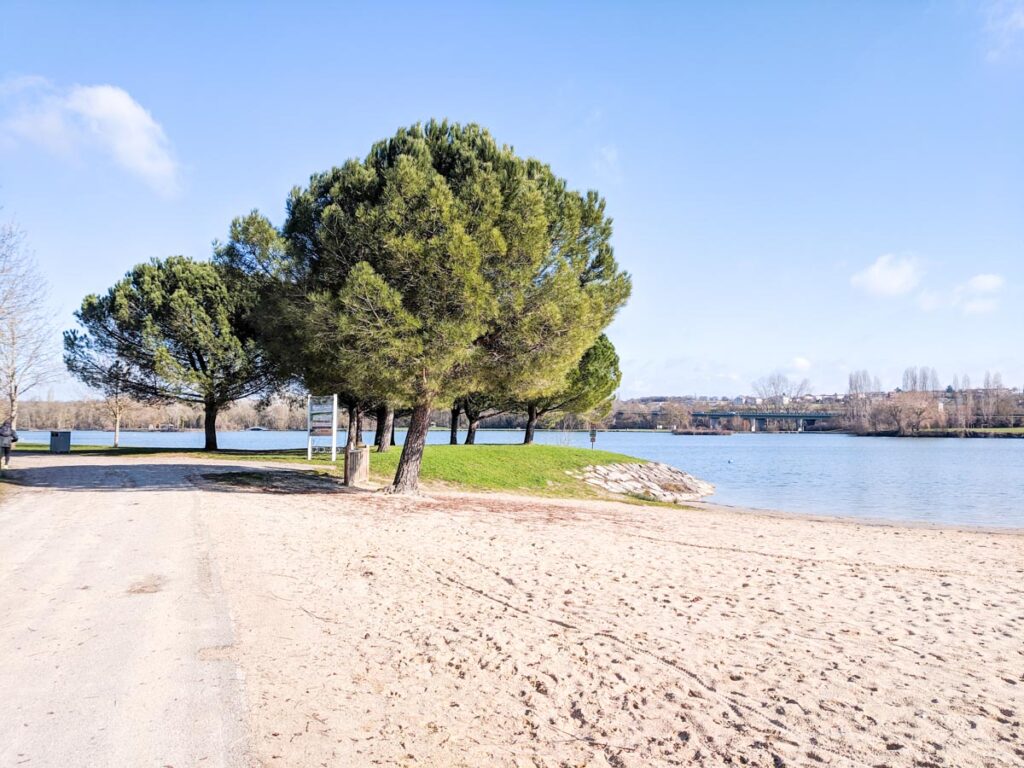 Drink Cognac In Cognac
That's right; the famous drink is produced here in the Charente. Discover how Cognac is made and head to one of the many distilleries in and around the town centre.
Get Some Fresh Air At The Velo Rail
An abandoned rail line in the beautiful town of Confolens has become home to this unique day out. There's 17km of rail line to be cycled on, and you can explore the scenic countryside in one of these metal cycle carts. Confolens is also a lovely town to spend an afternoon in or as a camping stop off at camping des Ribieres.
Visit One Of Many Chateaus
The Charente is home to many castles. Admittedly, not as many as the Dordogne, but still a fair few. Some of the particularly lovely ones to visit are the Chateau in Vertuil, Château de La Rochefoucauld and Castle of Saint-Germain-de-Confolens. 
Splash About On An Aqua Jump At The Plan D'eau De La Grande Prairie
This lake near Angouleme is an excellent day out at any time of the year; however, it gets even better in summer thanks to the Aqua Jump circuit. This inflatable assault course is great fun for all family members and is so much tougher than you think it's going to be. Get prepared for a total wipeout.
Go Wakeboarding At Planet Ski
There are a few of these wakeboarding locations dotted around France, and Mike tried one out on our holiday to Brittany. We have yet to visit Planet Ski, but it looks like an excellent day out. Children can start with "baby ski" from 3 years upwards.
Feed The Goats At La Ferme Des Fillaos
Thierry and Sandra welcome guests to their working farm with 500 goats. It is an educational trip for all families where you can feed the animals and even stay overnight in one of their Tipi tents.
Explore The Bright Blue Lakes Of Guizengeard
These secret blue lakes are hard to spot, but once you find them, you'll be amazed by their tremendous bright blue colourings. It's around a 2km hike to get to the lakes, and they're not for swimming in. Still, you can enjoy a stroll here and take in the incredible beauty of this location.
Picnic At Théâtre Gallo-romain Des Bouchauds
These ruins of an old Gallo-Romain theatre make the perfect backdrop for a family picnic. Visits are free all year round, and in summer, tours, events and Gallo-Roman nights are organised. There's also a sizeable yearly festival held there called The Sarabandes des Bouchauds.
Climb The Trees At Accrobranche Parcours Aventure At Taizé-aizie
Feel Nature at Taize-Aizie is home to a few treetop activities and high rope courses. Children over eight can get involved as well as adults making it a great family activity. There's also a bar/restaurant at the site to refresh after a day of playing Tarzan. 
Canoe, Kayak Or Sup On The Charente River
There are many places to start your kayak, stand up paddle or canoe adventure on the river, including Feel Nature. We like to begin around Ruffec at Le Rejallant as there's also a great spot for a picnic and shallow parts for toddler paddling.
Drink Beer, Wine And Tea At The Zero Waste Shop
Also alongside the Charente river, sits the charming village of Mansle (pronounced [mɑ̃l]). The town is home to a lovely ethical zero waste shop with a wine/beer bar inside. It's an excellent place for anyone looking to lower their carbon footprint whilst on holiday. There's also a small municipal campsite just around the corner, making it an ideal location to stay and visit the Charente.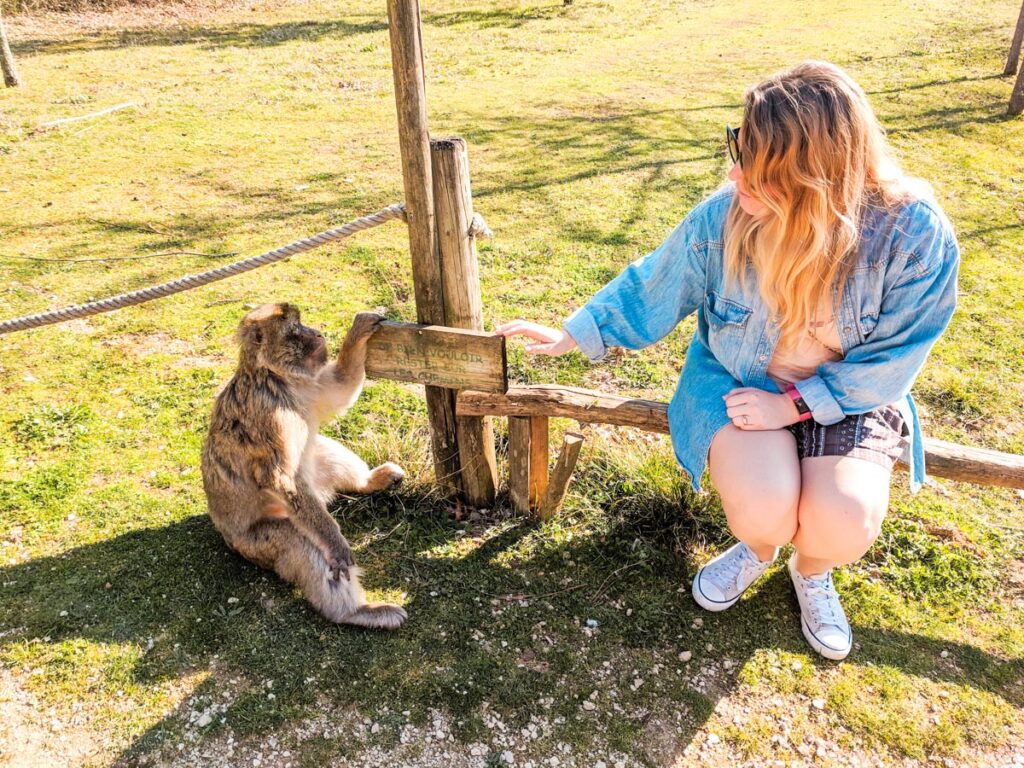 Monkey Around At Vallee De Singe 
Over in the Vienne department of France, just across the Charente border, you'll find Vallee de singe, translated as the Monkey Village. With monkeys, gorillas, baboons and other primates from across the world, this animal park's main objective is to contribute to protecting nature, the environment and primates.
Explore What's The Future At Futuroscope
A theme park about all things futuristic, Futuroscope is situated near Poitiers in France's Vienne department. René Monory created this scientific theme park in May 1987, and it is one of the most visited French theme parks.
View Birds From All Over The World At Géants Du Ciel De Chauvigny
Described as a ballet in the sky, this marvellous spectacle features eagles, owls, marabouts, storks, parrots, vultures, hawks, and many other birds flying over the chateau ruins at Chauvigny. The historic walls of Château des Evêques are a beautiful setting for this captivating bird show.
Remember Them At Oradour Sur Glane
This day out is a hard one to describe. It's a sombre destination. A trip to remember those lost in world war 2. The village in Oradour-Sur-Glane is an abandoned martyr village. A village that was destroyed in the war and a town where the German forces slaughtered all inhabitants. It's a quiet place with little to no talking, and there's a museum at the site with its history explained.   
Explore The Ocean At La Rochelle Aquarium
Aquariums are a great day out for the entire family. Situated near the beach at La Rochelle, this aquarium is home to more than 12,000 animals of 600 different species. Located in the Charente-Maritime department, La Rochelle Aquarium is one of France's largest aquariums and the region's most prominent tourist attraction.
Go Back To The Past At Puy Du Fou
Puy du Fou is a theme park without any rides. This theme park made up entirely of live-action spectacles is a fun day out for the entire family. You will not have time to see it all, so make a plan in advance of the shows you want to see; the Romans and the Vikings are a must-see.
Where To Stay in the charente, france
We suggest camping because we're all about here at Family Camping Europe; however, you'll find plenty of accommodations types to suit all budgets and desires.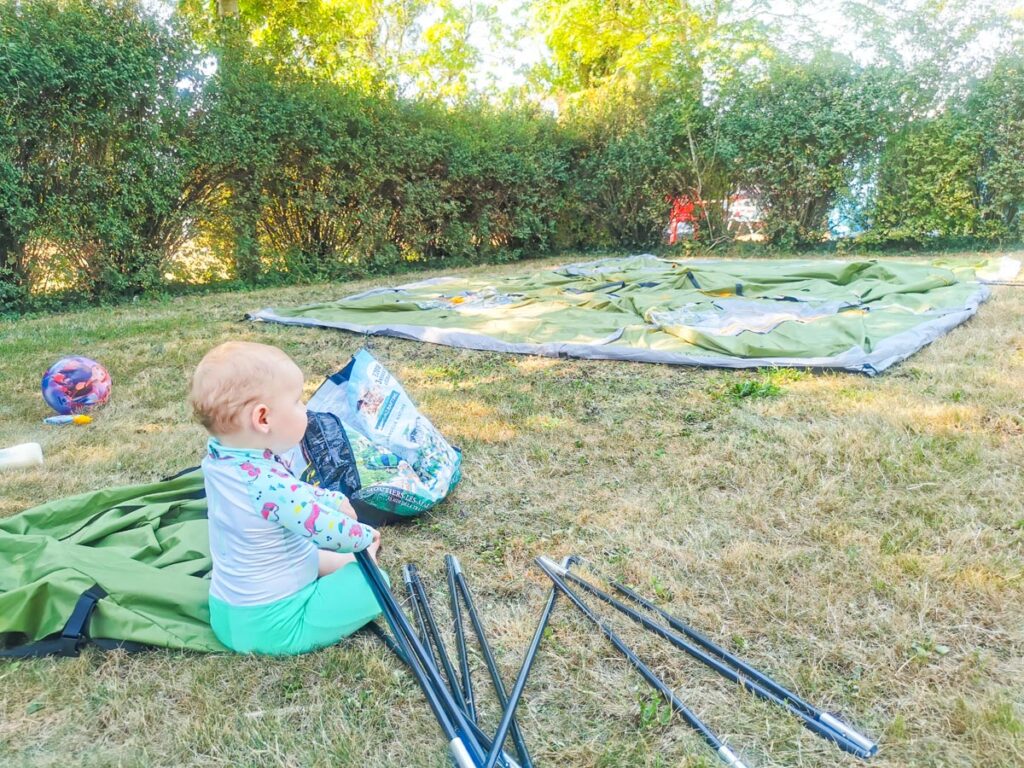 You'll easily be able to find camping in the Charente at any time of the year, thanks to the sheer abundance of campsites here. Almost every village will have municipal campsites, which are usually a great budget way to explore.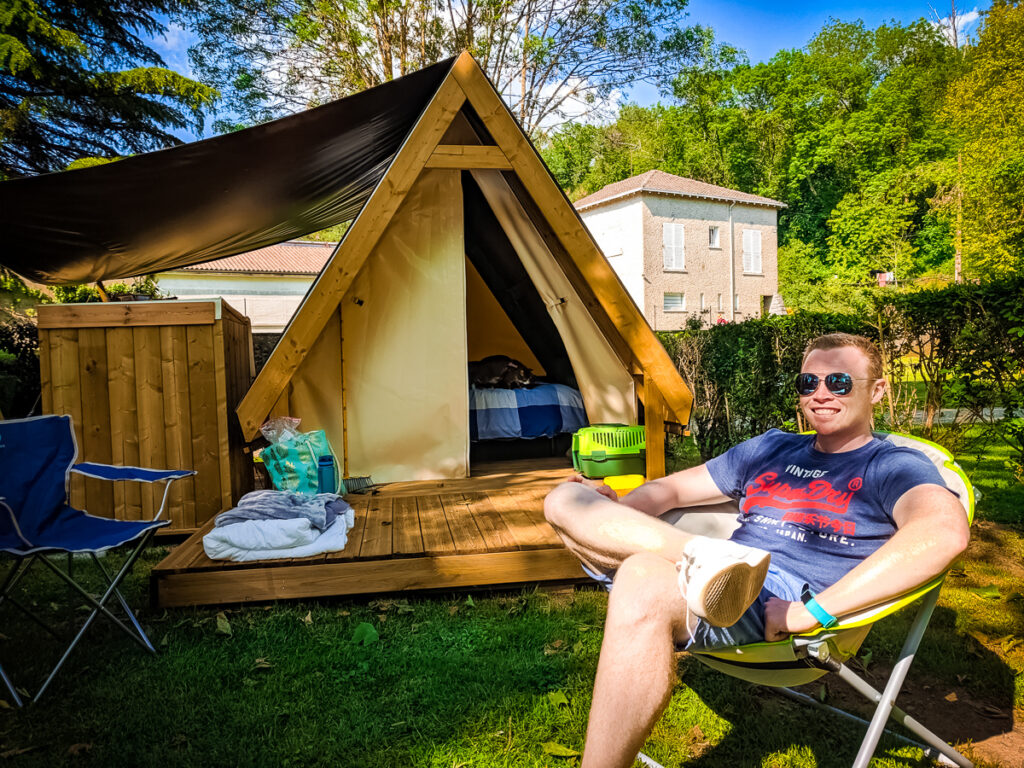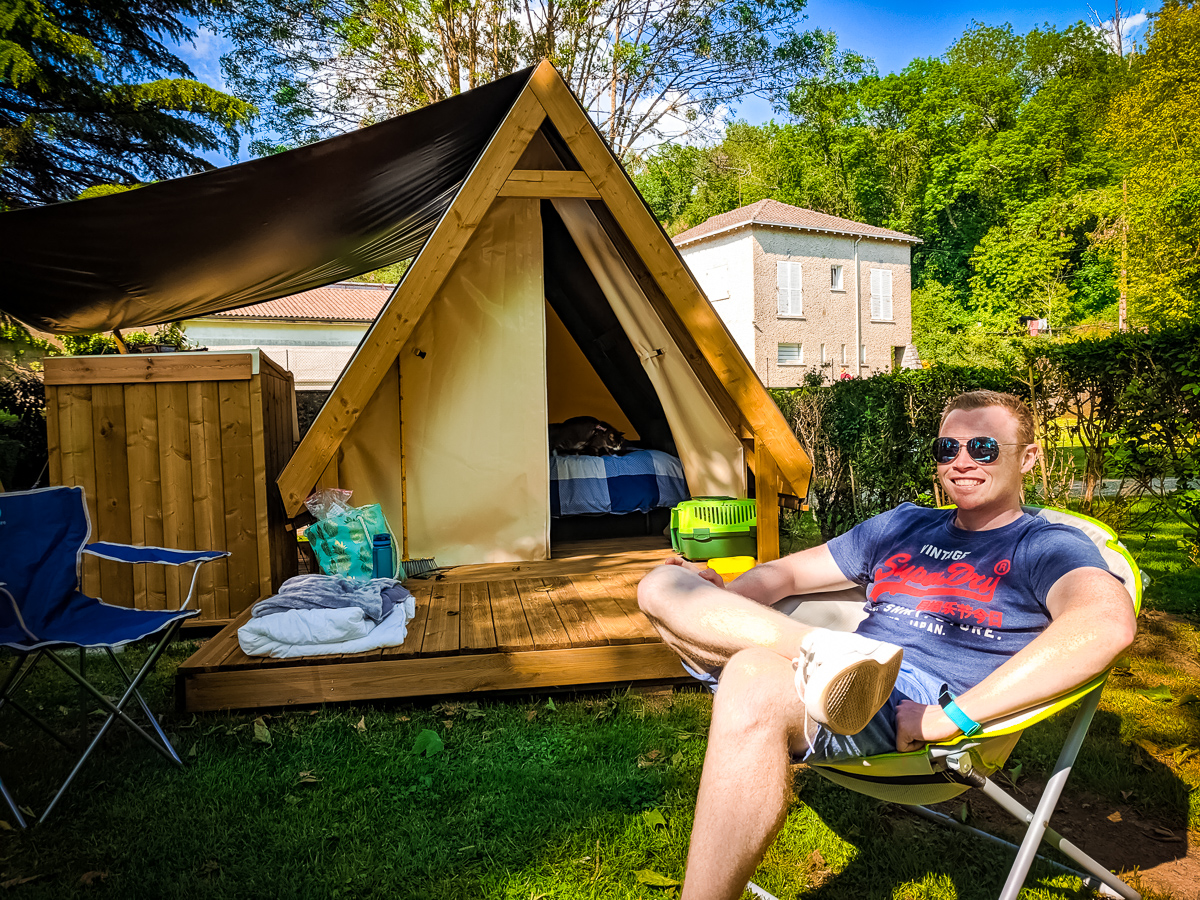 Camping des Ribieres, Confolens
We stayed here back in 2019, and you can read our full review of the campsite here. You can choose from a range of pre-erected tents, bring your own or park your campervan. Although there aren't tons of facilities, prices were very reasonable. It's a lovely family-friendly site in the middle of a beautiful Charente town. 
Camping Municipal Le Champion, Mansle
We stayed here on the hottest day of Summer 2020. It's a lovely site with a snack bar, clean sanitary facilities and lots of space for tents or campers. We had no problem finding somewhere to pitch, although other campers took up most of the shady spots before we arrived. 
Camping Rejallant, Condac
There's a choice of emplacement, mobile home or pre-erected safari-style tents at Camping Rejallant. There's also a swimming pool, snack bar and free wifi throughout the site. A great stop if you're looking for somewhere centrally located in the Charente
Camping du plan d'eau, Saint-Yrieix-sur-Charente
This campsite is positioned on the lake near Angouleme. Its location is perfect for those wanting to explore the city or spend a day at the Aqua Jump. It has a nice looking, heated pool and offers 148 pitches worth of accommodation space. 21 Pitches are home to mobile homes whilst the rest are there for you to pitch up a tent or bring your motorhome.