To make planning your family camping trip in Europe that little bit easier.
We've created Family Camping Europe to take the effort out of planning your camping holiday. We give you tried and tested Campsite Reviews, Location Inspiration, Accommodation Reviews, Family Camping Tips & Tricks and so much more. We make it easier for you to find exactly what you need to know before you go camping.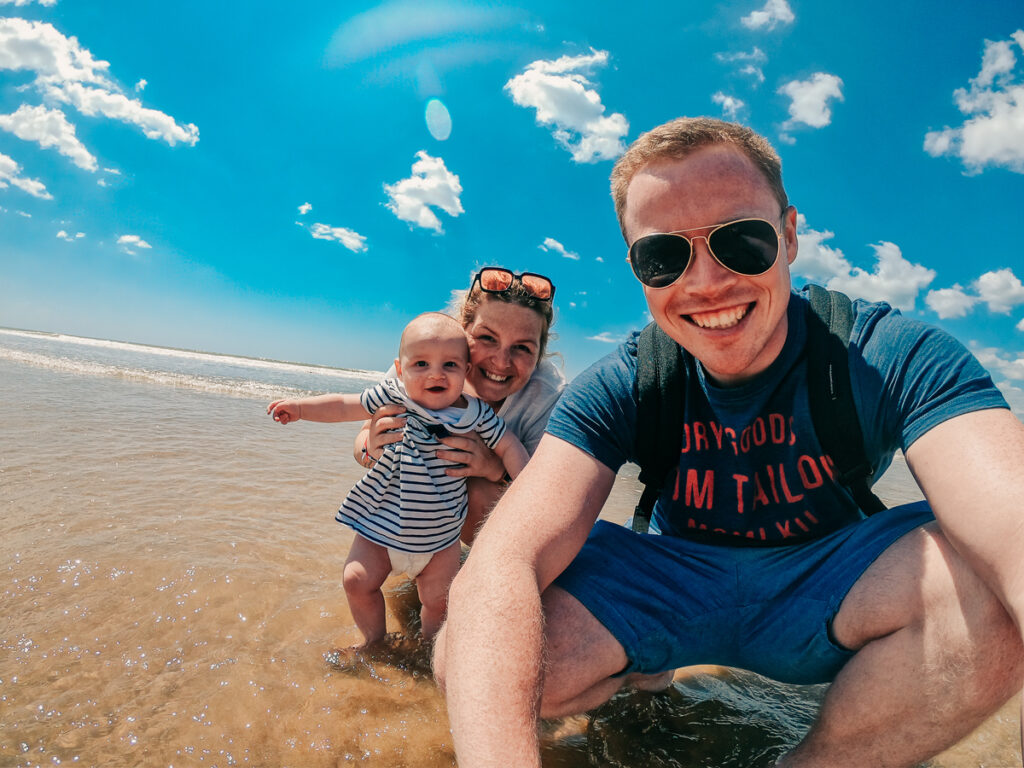 Hey, We're Mike & Breanne and we met 7 years ago while working on Campsites in the South of France. Now? We're married with our first child.
We started Family Camping Europe in March 2019, because we both have a passion for camping, travel, and exploring and what better way is there to share that passion, than with this website.
Starting our family meant completely changing the way we holiday. We've had to become more organised, less sporadic, less focused on relaxing and more focused on family adventures.
Originally created as just a Facebook group by Breanne, we decided to expand and use our skills to turn Family Camping Europe into a blog, Instagram and even a Youtube channel too.
Mike has plenty experience running his own websites and Breanne has experience in social media, content writing and photography, it makes sense that we share these skills and create Family Camping Europe.
Our camping experiences vary. Mike is from the North of England so has explored plenty of campsites in the North. He also worked a couple of camping seasons in France, on campsites in both Brittany and the Cote d'Azur.
Breanne grew up in the south, camping in Dorset and the New forest,  then went on to work on campsites in Venice, Paris, The Loire Valley, Costa Dorada & The Cote d'Azur too!
We know that camping is different for everyone and we hope we can fulfil every campers needs.
For some people camping is about roughing it in a tent with the bare minimum, for others it's luxury glamping on a resort style holiday park – we want to discuss it all!
Because camping is all about sharing.
Sharing our surroundings with nature, sharing quality time with family and sharing our memories and experiences, which is the aim of this website and community.
Join Our Facebook Community