Catalonia's Coastal capital, Barcelona, is Spain's second-largest city. Filled with grand Gaudi architecture and picturesque charm, this stunning city is one of Europe's highlights and one of our favourite cities to visit while camping.
Whilst many will enjoy the array of restaurants Barcelona has to choose from, others will enjoy the simplicity of the beach. I, on the other hand, enjoy the hustle and bustle of city life. This energetic city is filled with culture and is not a place to be missed.
But What Is there to do in barcelona?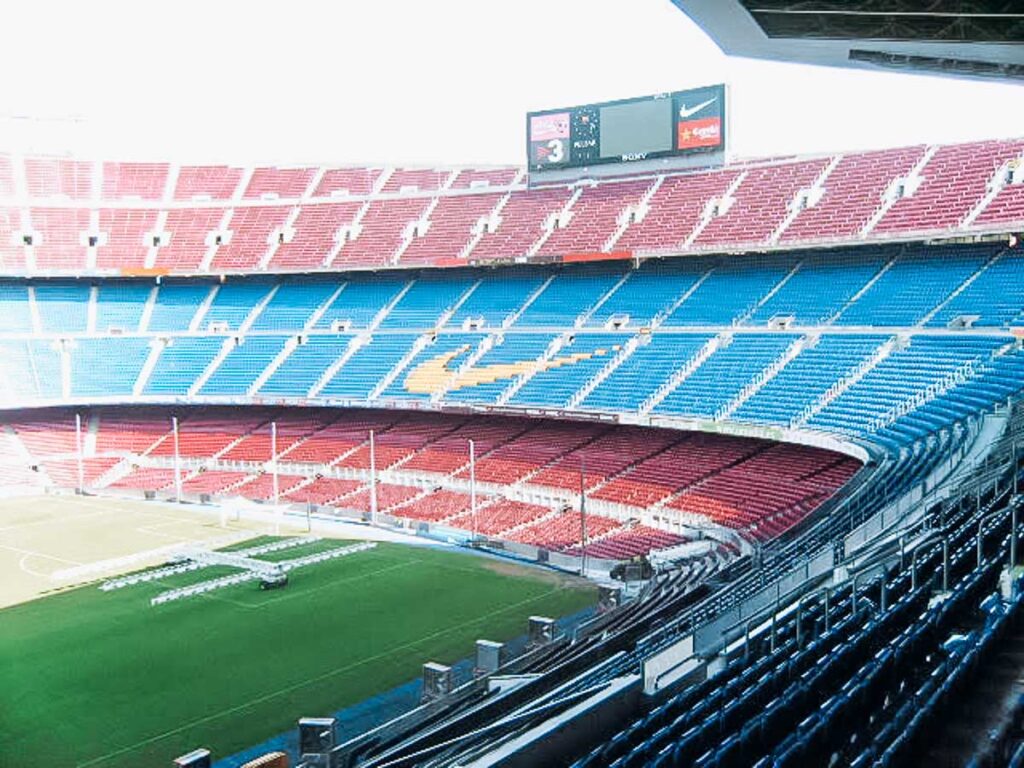 Barcelona's famous football pitch. It's the largest stadium in Europe and the fourth-largest in the world (capacity wise). You can easily book stadium tours of varying prices and have a look around the Camp Nou Museum; we even got our photos taken with Messi; well, not really, but we can dream.
Situated at the seafront, the Olympic village was built for the 1992 Olympic games. This urban renewal project brought so much life to the city, including new beaches, public facilities, parks and more. The buildings here are a great example of Spanish architecture from the 90s.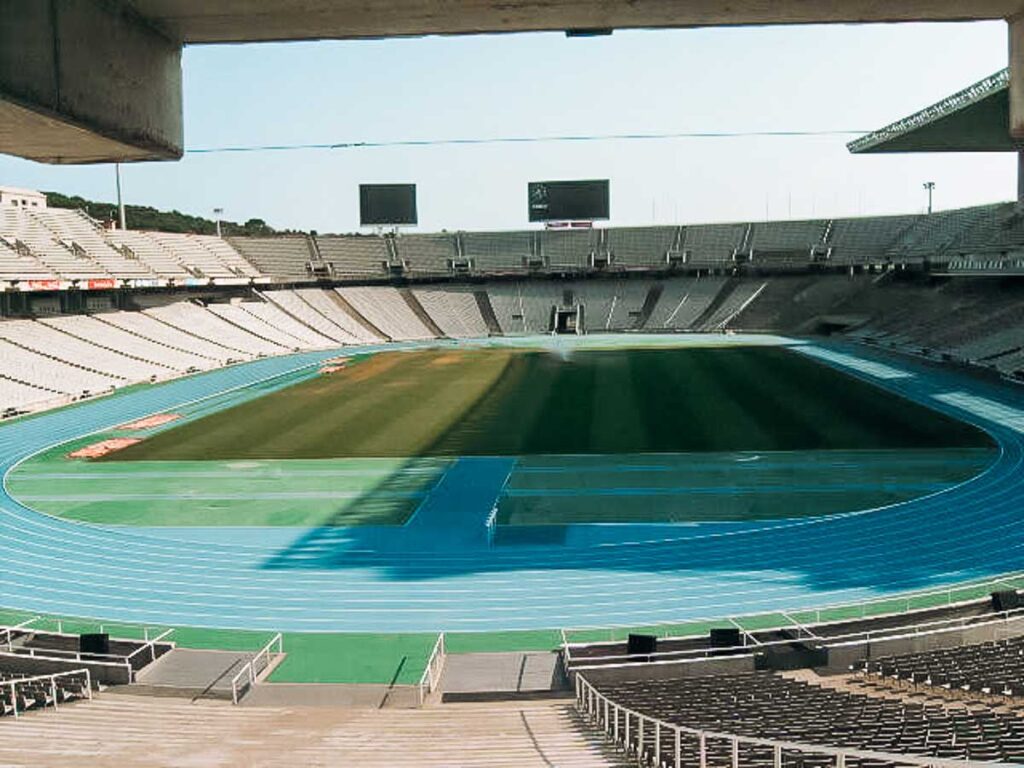 While on the Olympics, the Olympic stadium was initially built in 1929, although never adequately used until the 1992 Olympic games. You can arrange tours of the stadium easily by heading to the website.
La Rambla is the most iconic street in Barcelona. Although ridiculously crowded in the tourist season's height, this famous street is where the city comes to life. The vibrance and culture of Barcelona can all be found on this one road. With human statues that come to life as you pass, to artists, dancers and magicians, you'll find them all on this road. Just watch your bags because pickpockets are prevalent.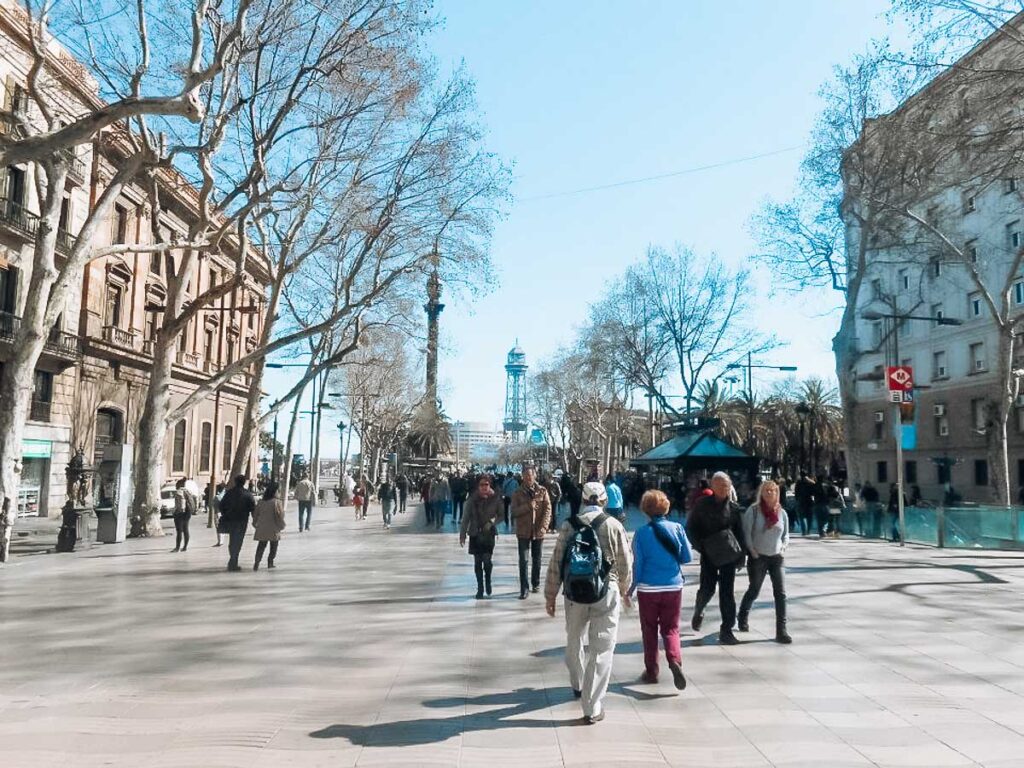 While we're on La Rambla, it's worth checking out the extensive indoor market at La Boqueria just off the side. It's a vast market filled with colourful sweets, fruits, drinks and the perfect spot to stop for a drink and soak up the atmosphere.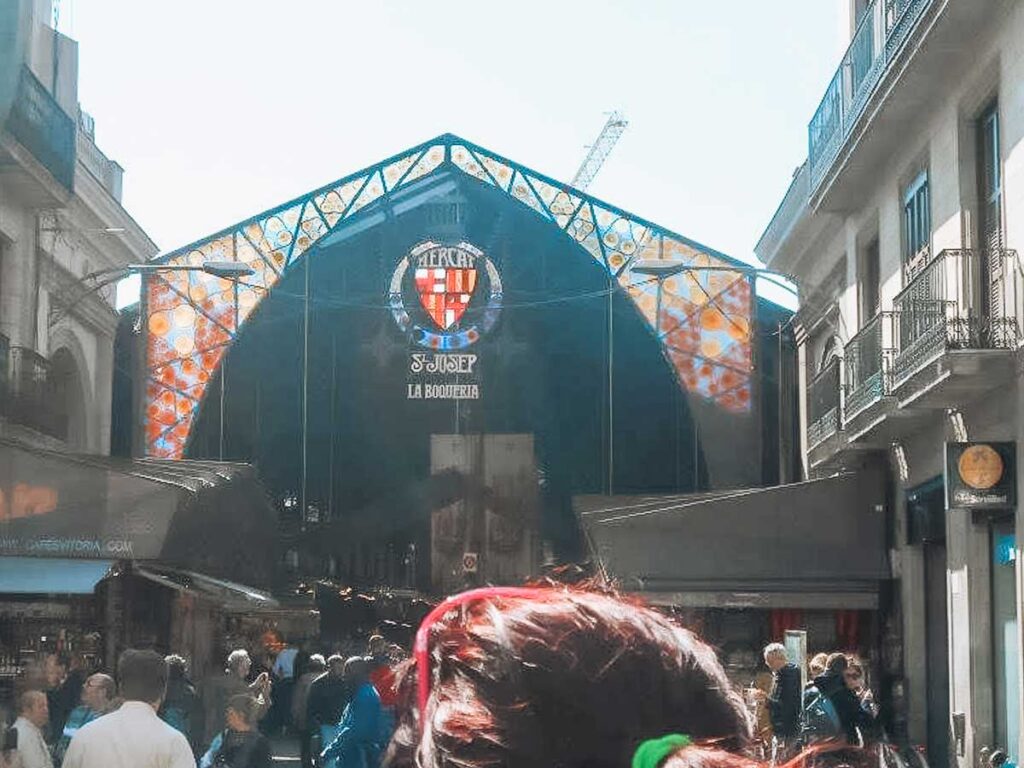 Explore Gaudi's Architecture
You can't go to Barcelona and not explore the architecture of Antoni Gaudi. The most famous landmark of the Sagrada Familia to the Park Guell and the two houses:  Casa Batlló and the Casa Milà. Incredible architecture that'll make you feel like you're living in a dream world.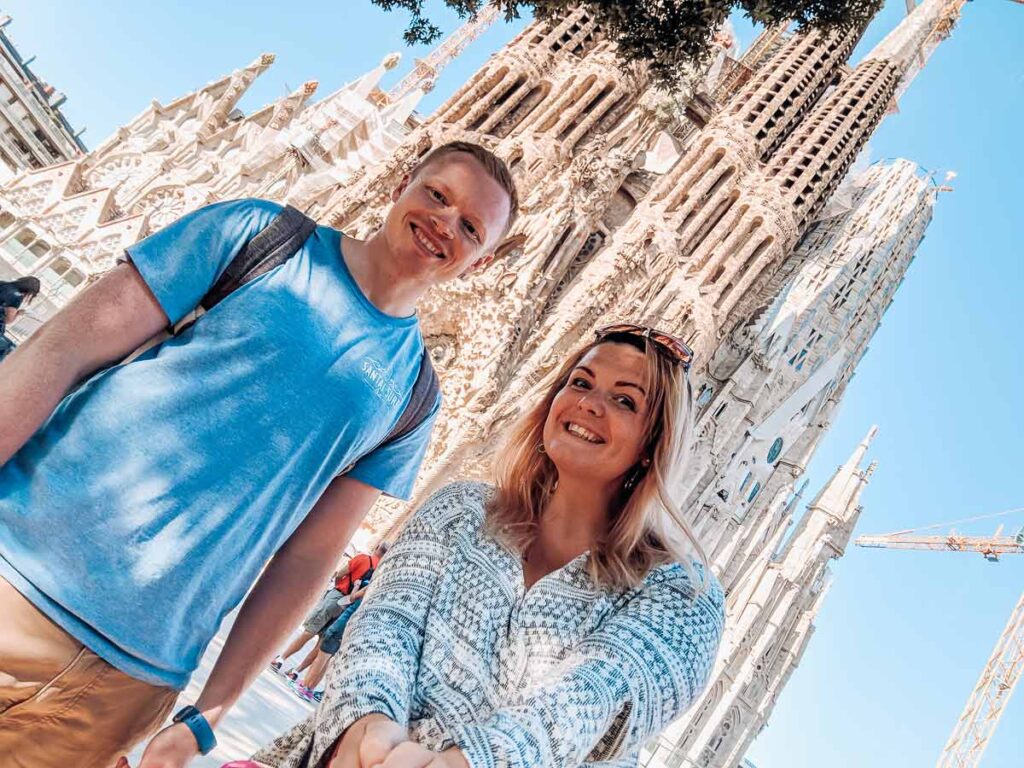 With 4.5km of coastline, you can find yourself soaking up the sun on one of Barcelona's nine beaches. Each beach features different activities and facilities. So, whether you want a nudist beach, a watersports beach, a relaxing beach or a party beach, you're sure to find the one to suit your family.
Magic Fountain of Montjuïc
This all-singing, all-dancing magic fountain is the highlight of an evening Barcelona trip. Located in the Montjuïc neighbourhood of Barcelona, this magic fountain sprays 700 gallons of water a second. Originally started as a light show, the fountain now plays music and lights together in time with the water jets to create a beautiful display of colours.
Water Fountains of drinkable water
Not exactly a thing to do, but one thing we loved about Barcelona was the accessibility of drinking water. In so many cities we visit we find ourselves constantly stopping in cafe's just for a drink, but thanks to the public drinking water fountains in Spain, all we needed was our water bottle, and we were thirst free.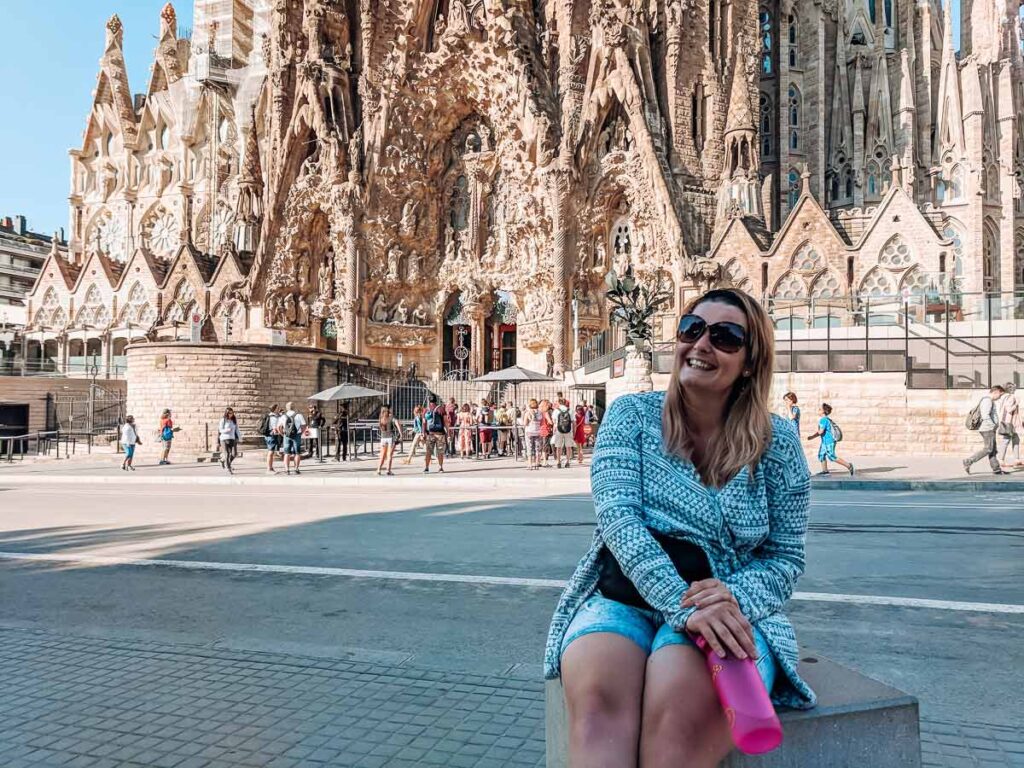 So there you have it—our top things to do in Barcelona. We are always welcome to new suggestions, so please let us know if you have any more ideas by messaging us on Instagram, Facebook, joining our Facebook group, and writing a post.