Montpellier, a city that will always hold a piece of us. This extravagant city in Southern France is full of things to do, views to see, and places to stay. Montpellier is my favourite French city, and below I'm going to tell you why.
So buckle in. Read our list of what to do in Montpellier, what to see in Montpellier and where to camp in Montpellier. And as a bonus, we'll even give you a "what to see near Montpellier" section so that you know the best day trips from Montpellier city centre too!
What To Do in montpellier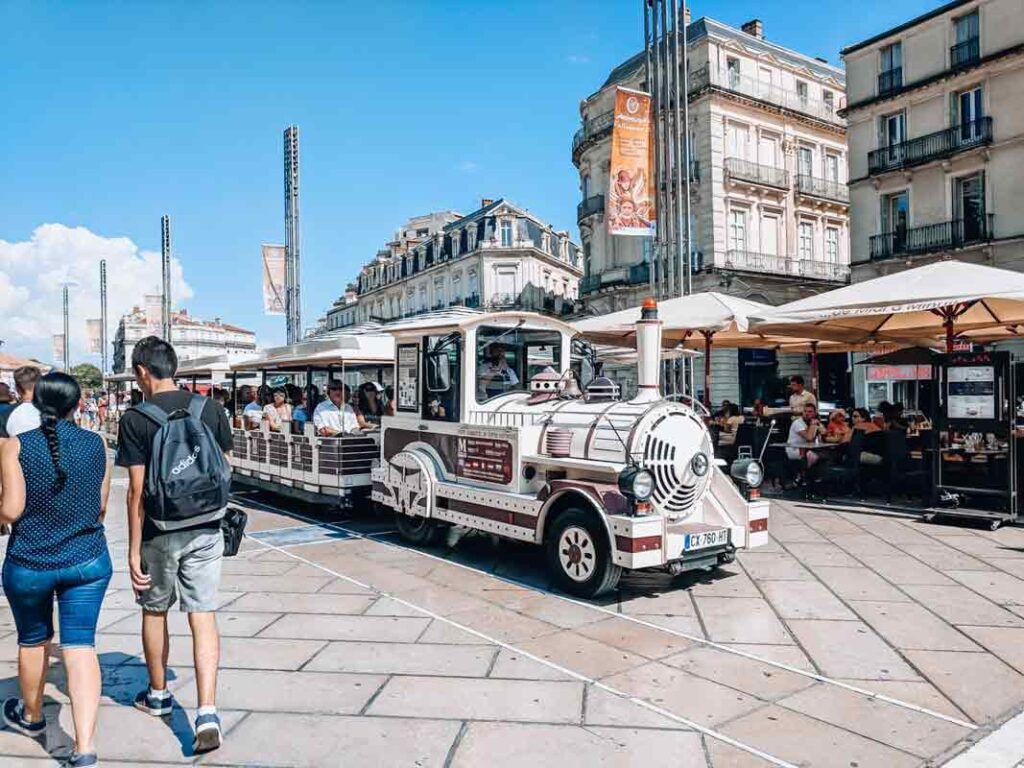 One of the beautiful things about Montpellier is its variety of style. From the old town to the new, get lost in the narrow streets and winding paths.
Is the name of the old town, the most popular streets of Montpellier. The historic centre is shaped like a pentagon and is mostly pedestrianised. 
This neighbourhood is more modern than the city centre and is well known for its extravagant architecture. 
The River of Lez runs through Montpellier and from Antigone you can walk along the banks all the way to the beach (though, it'll take some time).
If you prefer to explore the city streets, off your feet then the city's tourist train is for you. This petit train will take you around the narrow windy roads of L'Ecusson without breaking a sweat.
Esplanade Charles de gaulle
While wandering the city streets, you'll find many spots to sit down for a while, read a book and watch the world go by. Esplanade Charles de Gaulle is one of those great spots and is perfect for people watching in the sun. It's also the location that the yearly Christmas and Summer festivals are held.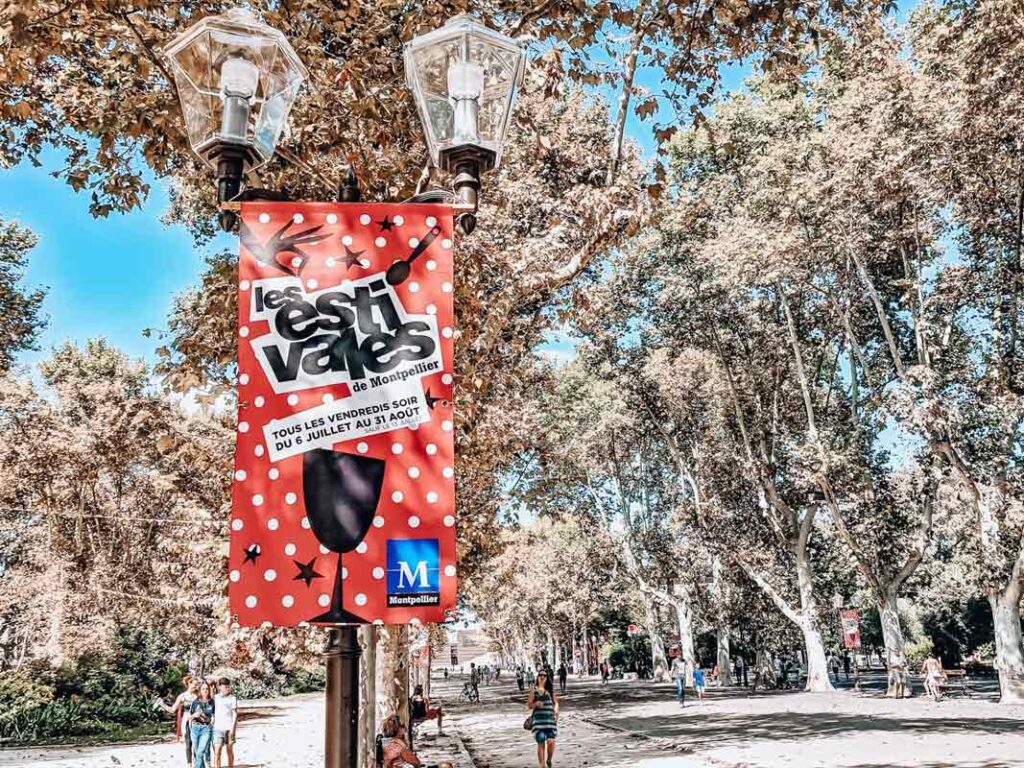 Montpeliers Summer festival. Filled with wine tasting, music and food this summer long festival runs on Friday nights and is not to be missed. We loved the Estivales atmosphere and made a point to go every week to soak up the vibrance and life.
Another spot that we adore is Peyrou. The park is beautiful and the monuments are stunning. It's the best place in the city to watch the sunset behind the monumental water tower.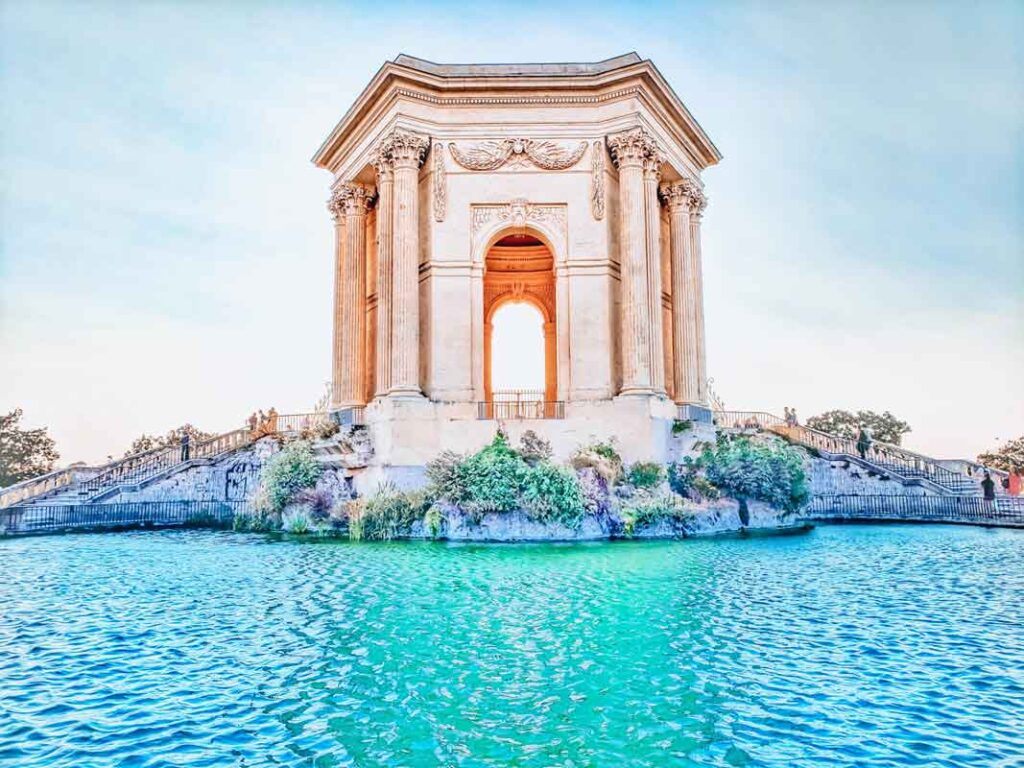 The center of Montpellier. Place de la comedy is where friends come together for drinks and food, street artists perform, the trams connect and life just feels a little bit warm and fuzzy.