Eurocamp But Cheaper, How To Save Money On Your European Camping Holiday
One question I get asked a lot on our Instagram is: What companies are like Eurocamp, but cheaper?
Whilst Eurocamp may be one of the most well-known camping operators with UK consumers, it isn't always the cheapest.
If you're looking to save some money on your 2022 holiday, you may be surprised to learn just how many camping companies there are, and how many great deals there are to be snapped up.
From tour operators and campsite chains to booking direct and other handy money-saving tips. This article aims to give you the cheapest options when booking your family camping holiday in Europe.
Camping With An Operator, A Chain, or an Independent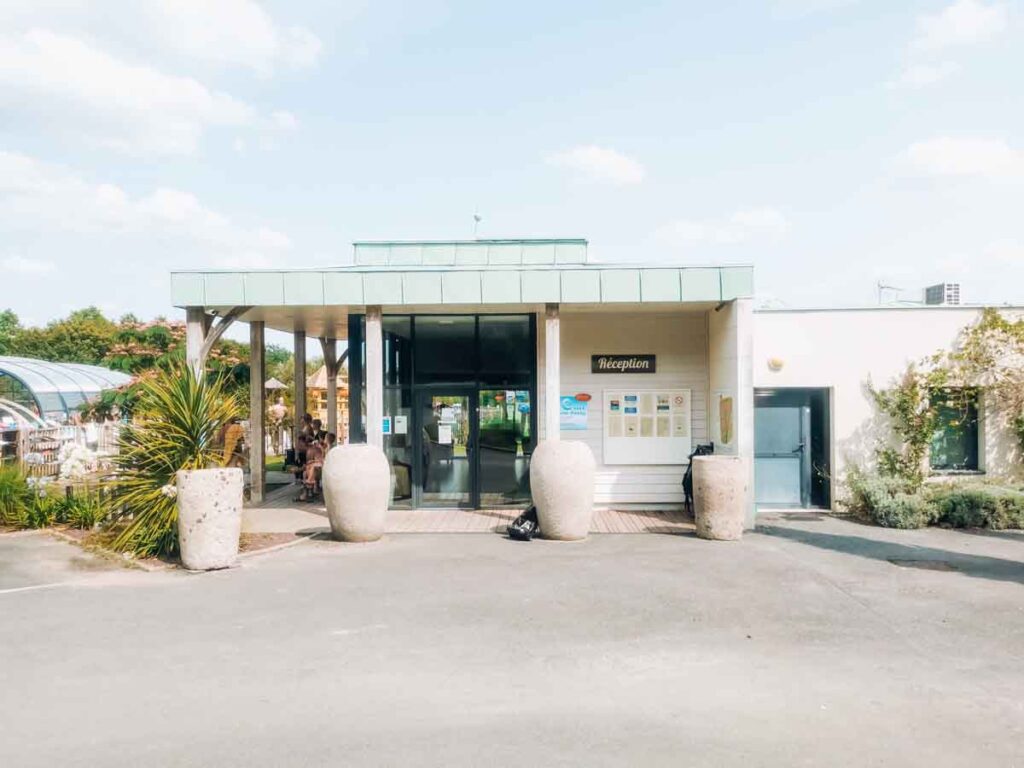 Before we get started on which are the best camping companies to book through, I wanted to explain a few things about how they work…
Operators ( a bit like tour operators/travel agents)
These are companies like Eurocamp. They usually own a small section of mobile homes on a range of campsites. The campsites aren't owned by Eurocamp, they are just the mobile-home owners who rent the pitches. They then hire these mobile homes out to you, the customer.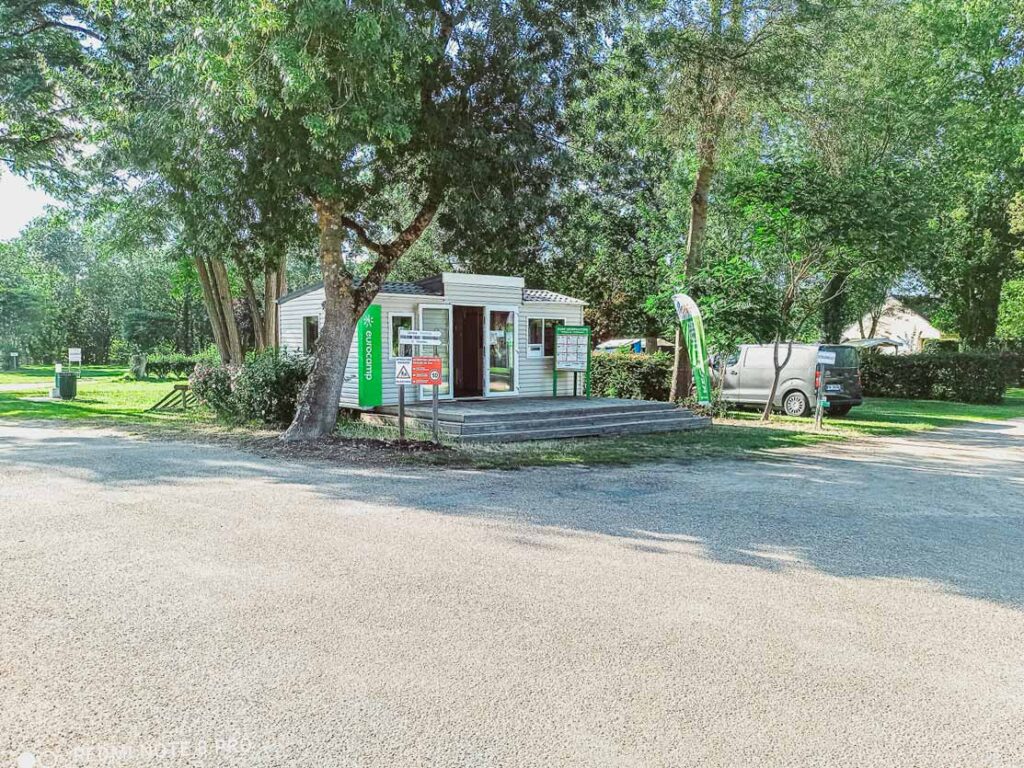 These are companies like Sandaya, Sunelia and Yelloh Village. These get confusing because sometimes they are the owners, and other times the campsite is just part of the "camping group". With Sandaya, I believe they own the campsites, whereas with Yelloh Village they are sometimes owned by private owners but part of the Yelloh Village Franchise. 
These campsites will usually have tour operators operating on them – but not always. You'll never find a Eurocamp mobile home on a Sandaya site but you'll find them on many Yelloh Villages like Camping Sylvamar and Sunelias like Domaine De La Breche.

Lastly, you have independent campsites. These are sites that aren't part of a chain. They may still have tour operators on-site, but not always. They are usually family-run businesses that pay more attention to detail. We have stayed at quite a few independent family-run campsites including Camping de Civray, Camping Natureo, Camping des Ribieres and many more.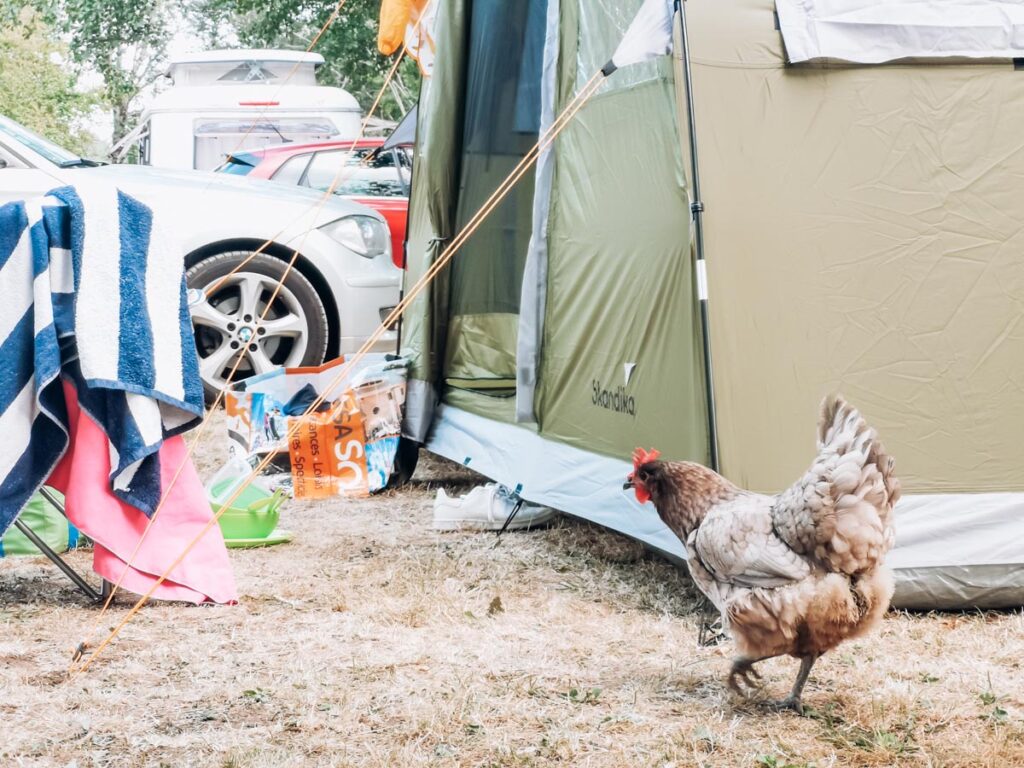 How Can I Book My Camping Holiday In Europe Cheaper Than with Eurocamp?
By price comparison between tour operators, booking direct and booking with camping chains, of course!
But to make your life easier, I'm going to list the companies I know to be good value and sometimes better priced than Eurocamp.
Here's a list of my top recommended tour operators to camp with. They are an affordable way to go on a camping holiday in Europe. The ones on my list are sometimes cheaper than Eurocamp, but not always. Make sure you do your price comparisons and research.
Like Eurocamp, Lifestyle is a tour operator based in northwest England. They operate in both Spain and France with their most popular campsites being: Castell Montgri, La Baume, La Sirene & Chateau Des Ormes.
Now owned by a French camping company, Canvas has always been a holidaymaker favourite and a big Eurocamp rival. They've been around for over 50 years and operate on a wide range of campsites across Europe.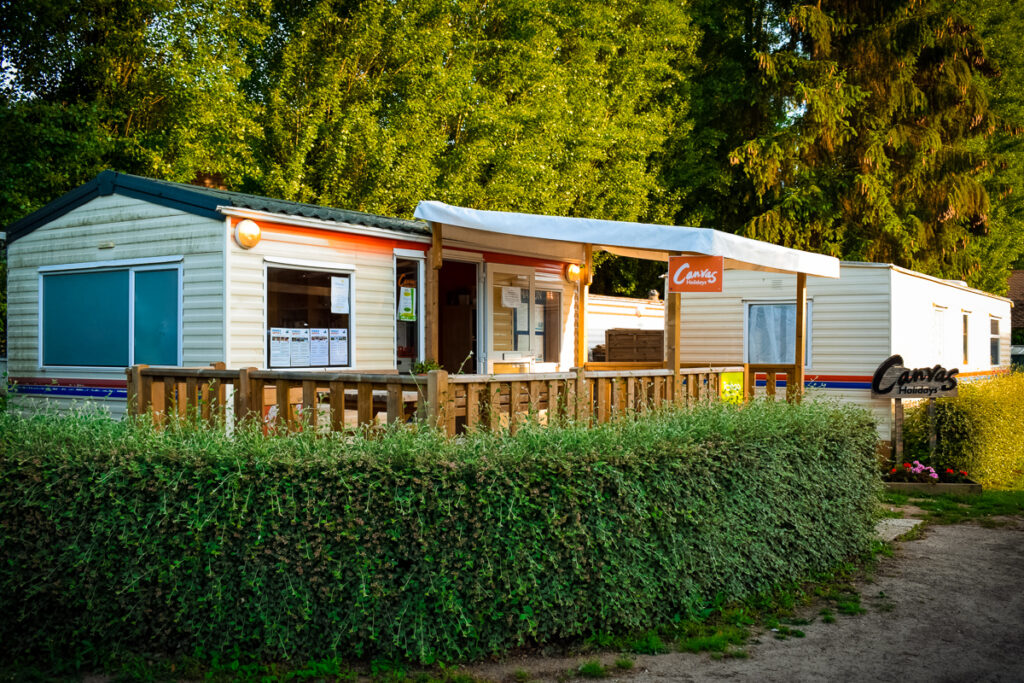 You'll find mobile homes from Kelair across campsites in France, Italy and Spain. Their accommodation may be of a high standard but their prices are affordable.
This Dutch company have become increasingly popular with British customers over the last 10 years. You'll find them on campsites in over 18 different countries.
A go-to company to research if booking a camping holiday in Italy. Based on over 35 campsites there, Italy is Happy camp's speciality. Although you can also find a few sites in Croatia, Greece, Spain, Slovenia, Hungry, Austria and France.
One of Eurocamps sister sites, Roan is a Dutch organisation founded in 1986. Whilst 70% of their customers are dutch, they are starting to see more and more British customers thanks to their prices.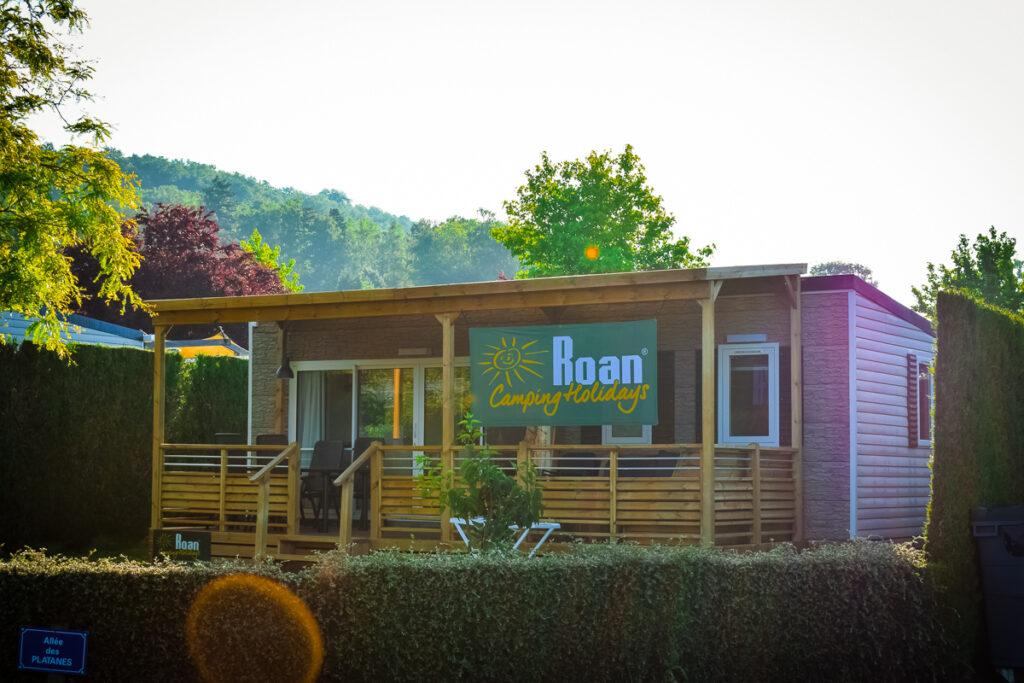 With mobile homes and tents located in France, Italy and Spain, Venue is a great option for a budget camping holiday in Europe. They are well known for their low prices on family-friendly campsites.
This family run resort company have mobile homes on may sites across Europe. We stayed with them at La Garangeoire and were not disappointed. Their mobile homes were so well maintained and the staff were thoroughly trained. I would definitely recommend them.
We've had some great stays booking directly through the camping chains and, at times, have managed to save good money booking through these over tour operators.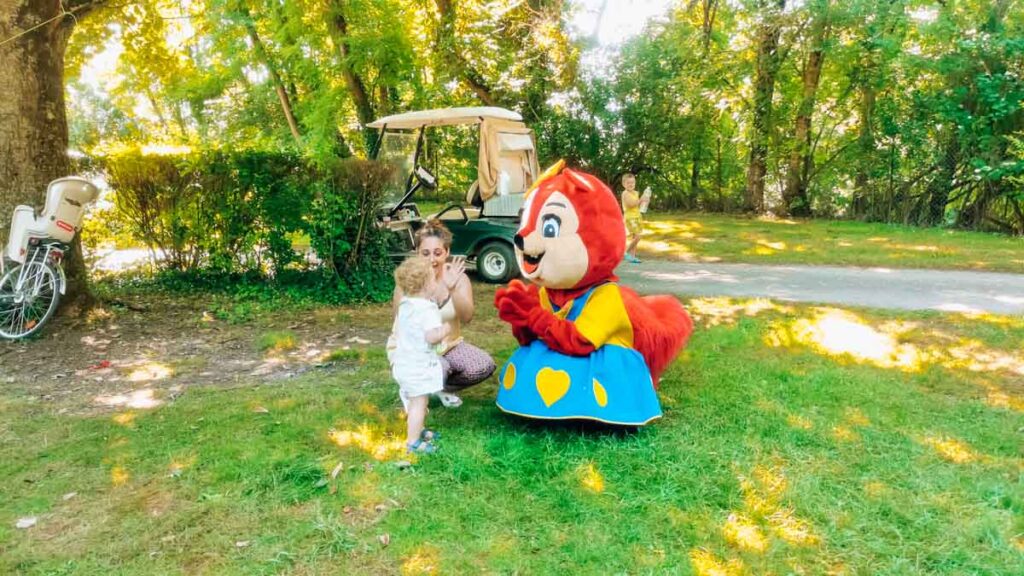 One of our favourite camping chains. We've reviewed 3 Yelloh Village campsites: Bordeaux Lac, La Roche Posay and Sylvamar. Each campsite was unique and offered very different services.
The Sandaya chain is where you'll find the luxury campsites. Well known 5* luxury campsites like Les Alicourts, Chateau des Marais and new for 2022 the very popular, Escale Saint Gilles.
Sunelia is a great camping brand for young families. They are one of the only chains we know that have a creche for young children. A great option for parents of young kids who need a little alone time.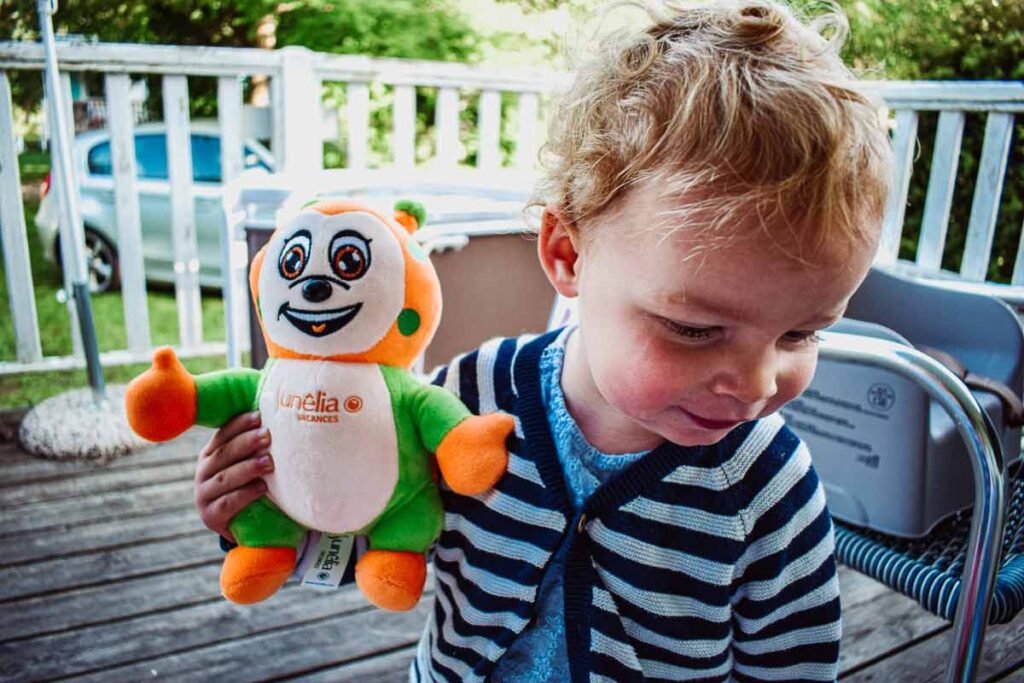 Flower campings are a massive chain, yet I'm not all that familiar with them. They are located in France and have over 120 campsites under their belt. From what I gather, Flower's repertoire features many 3* family-run, basic campsites.
Les Castels is another luxury camping chain. They're usually very authentic, family-run and very personable – however, the price tag usually matches this, though some offers are there to be had.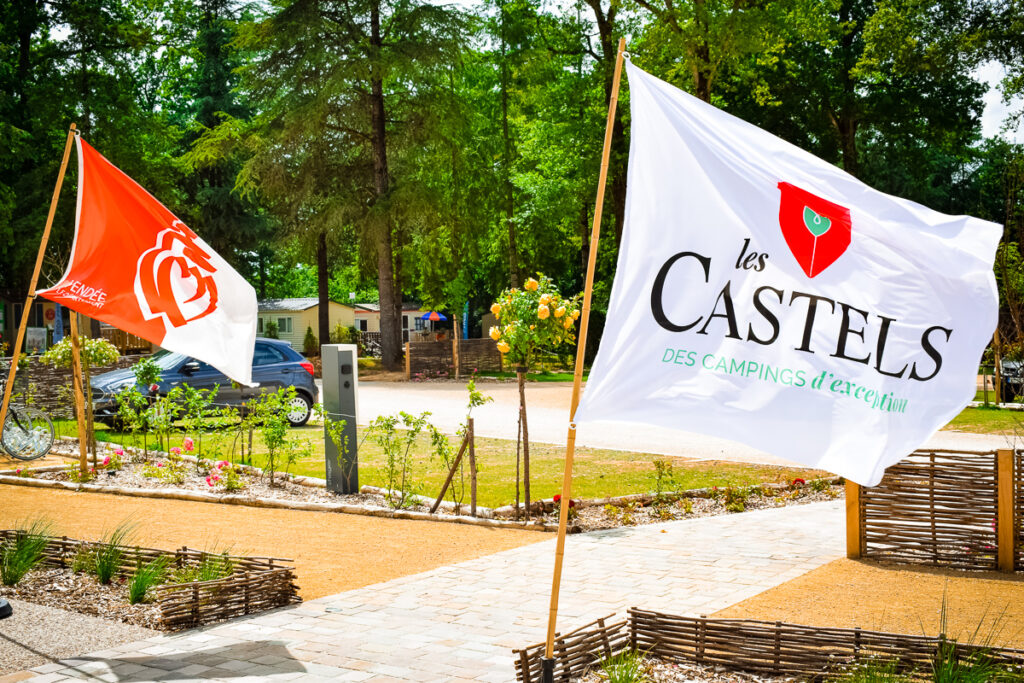 If your holiday relies on water parks and fun, then definitely take a look at CapFun. They even do ski holidays. 
This Anglo-French chain has always been popular with British customers looking for holidays in France. Whilst they have a wide range of campsites, you won't find Eurocamp on any of them but they are a great alternative. 
I've only recently ehard of this company but they have a wide range of stunning campsites throughout france. We recently took a look around the MS Vacances at La Côte Sauvage in Palmyre and were very impressed with their 5* campsite.
Booking Direct and Other Options
One thing I advise you to do when looking at the Eurocamp campsite is to check the prices direct with the campsite too. True, it isn't always cheaper, but now and then you can grab a great deal by booking direct.
Another option, when looking to stay on Eurocamp campsites, but cheaper, is to bring your tent/campervan. We camped in our tent at Yelloh Village Sylvamar, a site which also has Eurocamp mobile homes, in the middle of August and saved so much money!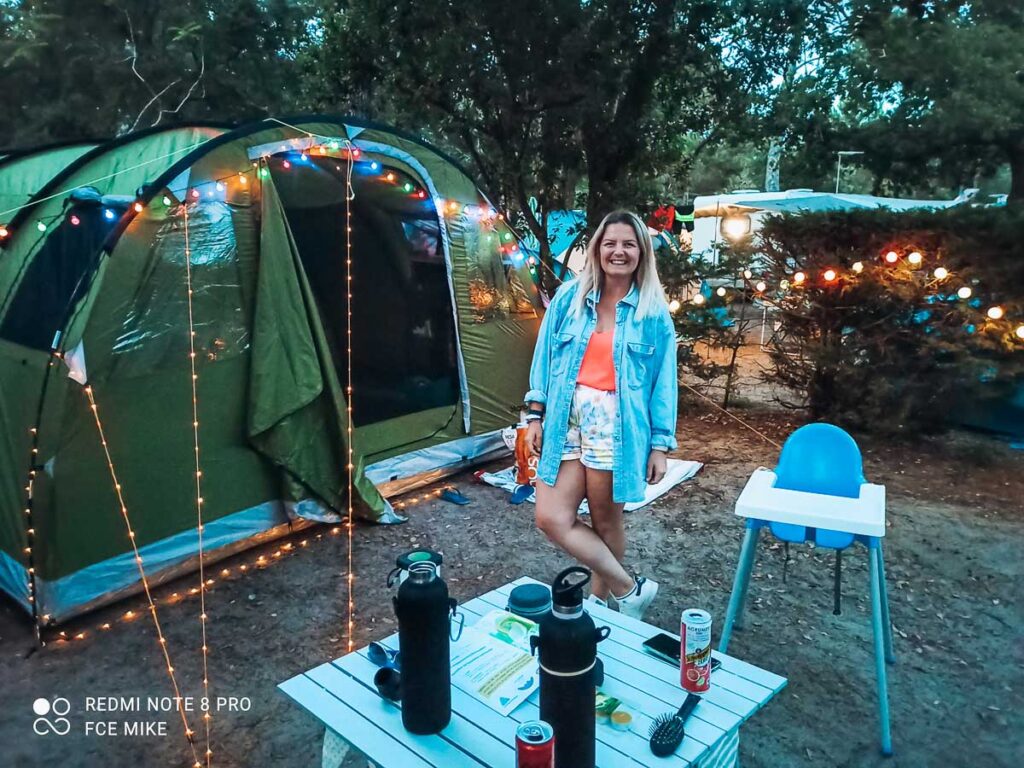 For example: Looking at the dates 
August the 8th until August 15th 2022 
@ Yelloh Village Sylvamar (prices correct as of the 5th of November 2021)
The cheapest Eurocamp accommodation I can find for the dates is £1705.20
Caravan/tent Camping direct with Yelloh Village costs: £420.44 (€491)
Booking a ready erected accommodation (treehouse) direct is: £689 (€805)
With that money, you get all the same facilities on the campsite, yet you can save at least £1285.20 just from staying in your own tent.
And that's just one campsite of many…
Seeing the price difference between Camping Sylvamar accommodation, I thought it would be helpful to do a few more price comparisons. All of these prices have been checked today, whilst I write this on the 5th of November 2021. You can expect price fluctuations throughout the year with Eurocamp and other companies so don't take these prices as definite.
Camping Cote D'argent – Hourtin Plage – 27/08/2022 – 03/09/2022
Canvas Holidays: €721
Eurocamp: £1,117.20
Booking Direct: €356
Direct With Own Accommodation: €216
Domaine Des Ormes – Brittany – 12/08/2022 – 23/08/2022
Lifestyle Holidays: € 1,365
Eurocamp: £4,217.60
Direct Camping pitch: €624
Camping La Sirene – Languedoc – 18/07/2022 – 25/07/2022
Vacansoleil: €1878.84
Eurocamp: £1,540.20
Direct: 1269.25euros
Saint Avit Loisirs – Dordogne – 01/05/2022 – 08/05/2022
Eurocamp: £184.70
Direct Mobile Home: 213euros
Alfresco: £170.50
These are just a few examples of accommodations cheaper than Eurocamp, on the same campsites. If you are willing to stay on a "non-Eurocamp" campsite then you'll find plenty of Sandaya, Capfun, Flower campings and more campsites to stay at for good prices too.
As you'll notice, Eurocamp isn't always the most expensive. There are plenty of times we have found Eurocamp to be the cheapest option. For example, in 2019 when we stayed at Saint Avit Loisirs ourselves, we stayed in a pre-erected Eurocamp classic tent for just £8 a night!
Camp with Eurocamp but cheaper...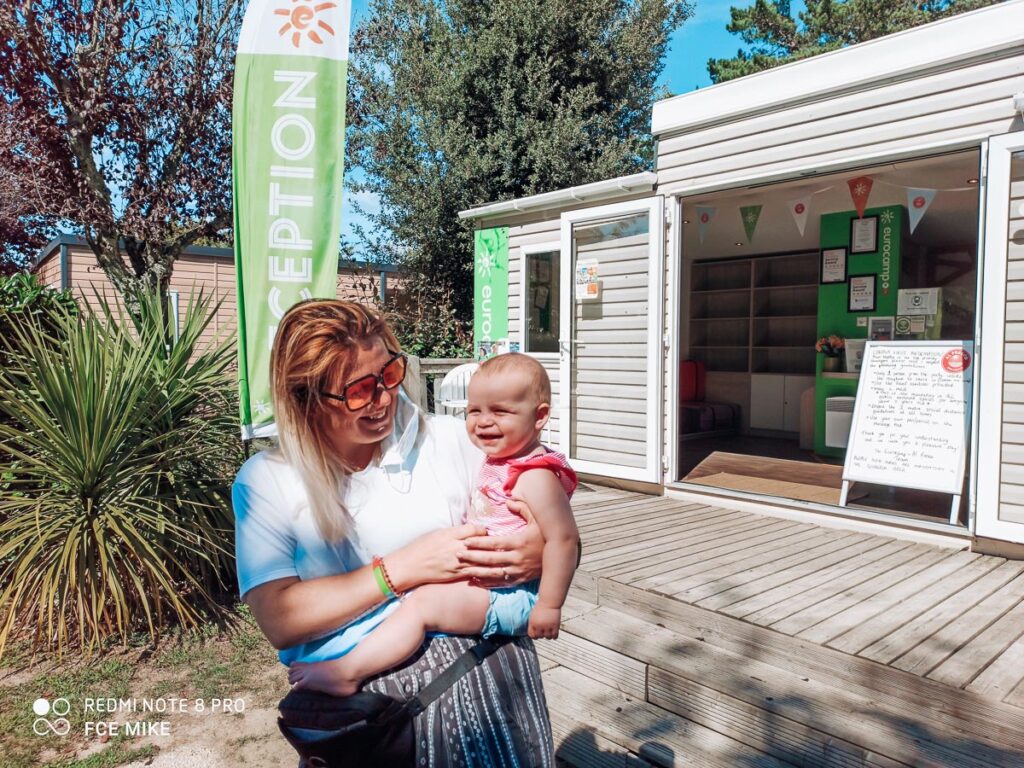 But what if you really want to stay with Eurocamp? You may be able to find a mobile home cheaper elsewhere but that Eurocamp loyalty, security and fear of trying something new keeps on bringing you back. No worries. Here I'm going to list just some ways you can continue to travel with Eurocamp but cheaper.
There are so many hints and tips that I will eventually write a full blog post on this one. But for now, I'll leave you with a few of my favourite ways to save money with Eurocamp.
Book on a foreign website
Then another firm favourite, for those with young children. Booking outside of school holidays. We all know it's cheaper to go away outside of the school holidays, but this is where the real Eurocamp bargains are to be had.
Using Eurocamp independent. This way you get to enjoy many of the Eurocamp campsites as well as the Eurocamp kid's clubs and rep services. The only difference is, that you take your own caravan/camper/tent.
Eurocamp offers a 5% loyalty bonus to their customers. This offer is applied automatically at checkout once you've added your party details.
Book With a sister company
Whilst technically you're not staying with Eurocamp themselves, you're still able to use the Eurocamp reception and facilities if you book through a company like alfresco.
Benefits of booking with Eurocamp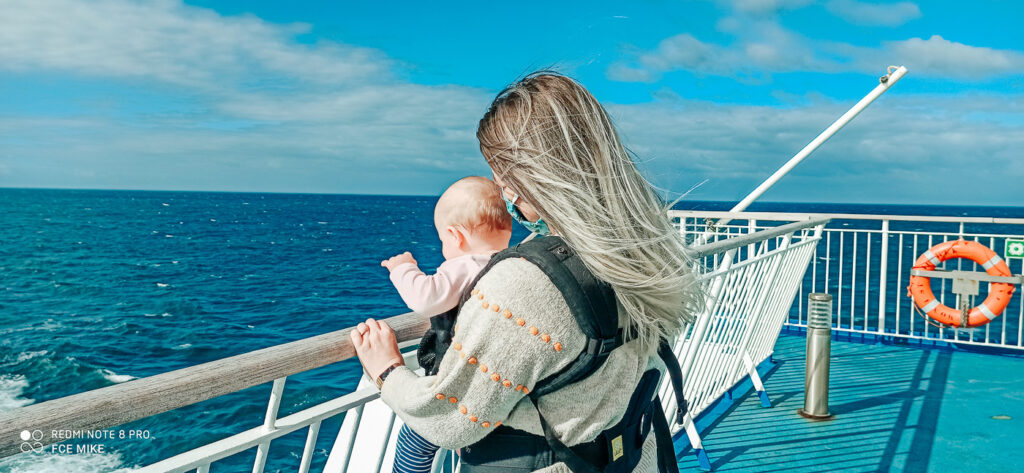 Although you may be able to stay at a campsite cheaper than booking with Eurocamp there are some pretty big bonus's that you only get with a Eurocamp holiday. Firstly, Eurocamp offers discounts on your ferry booking that you wouldn't get through booking direct. And saying this as someone who has to get Brittany ferries regularly – they can be blooming expensive. So whilst you might be saving money on your accommodation booking elsewhere, you'll be spending more on your ferry.
Another advantage of booking through Eurocamp is that at most campsites you can arrive any day and stay as long as you like (as long as it's more than 3 nights). Many campsites, when booking direct only allow customers to arrive on certain arrival days and then they are stuck in rigid holiday lengths like 7 nights, 10 nights or 14 nights. With Eurocamp, you have a lot more flexibility.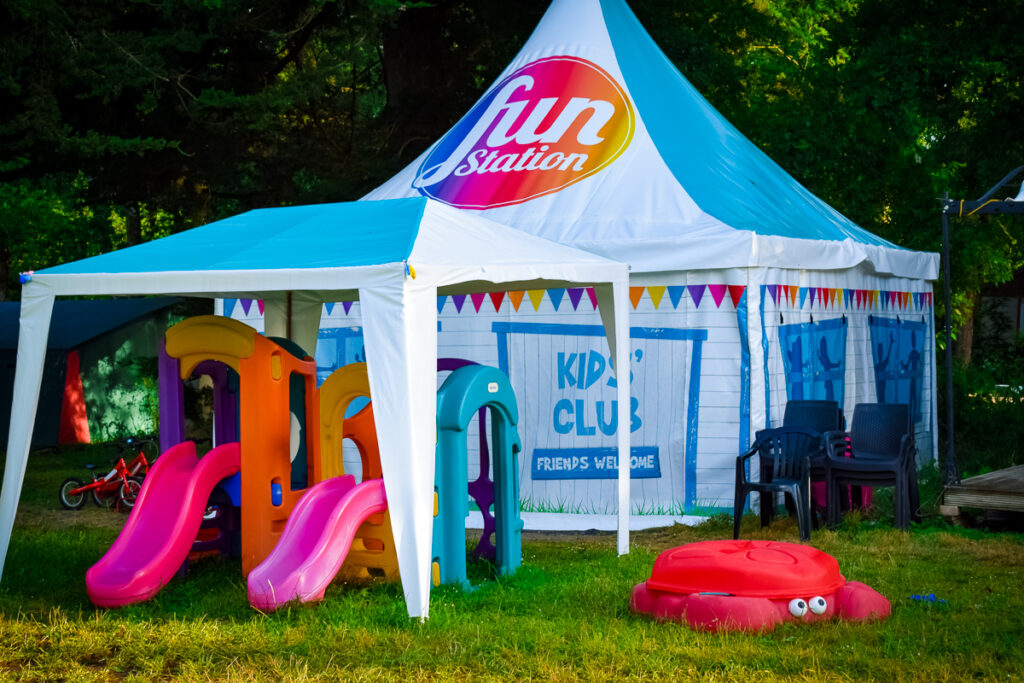 The 3rd bonus is the English speaking kids club. If you're the kind of family who likes to give those kids a place to blow off steam while you steam at the spa you might want the benefit of an English speaking kids club. Whilst most campsites have kids clubs, not all of them will be English speaking – which for a lot of children is fine – but not everyone.
And not just the kids club, but, Eurocamp's office is in England which means it's much easier for phoning with questions and queries and managing your bookings and special requests.
Is It Cheaper To Book With Eurocamp?
No, it's not always cheaper to book with Eurocamp. However, cheaper doesn't always mean better. Depending on what you and your family are looking for out of your holiday, I advise looking around, comparing and figuring it out.
This may seem time-consuming and, to be honest, a bit of a pain, but it'll all be worth it in the end when you go. If you are struggling to "figure it out" Then don't hesitate to contact me, or even ask in our Facebook group. Our group is full of experienced European campers who will be able to help with any of your questions.